FACEBOOK ADS
Facebook ads are paid messages that reach the people who matter most to you. Our Facebook Qualified Consultants reate campaigns that have specific goals, which we call advertising objectives, and they create ads within those campaigns to help you reach your marketing objectives.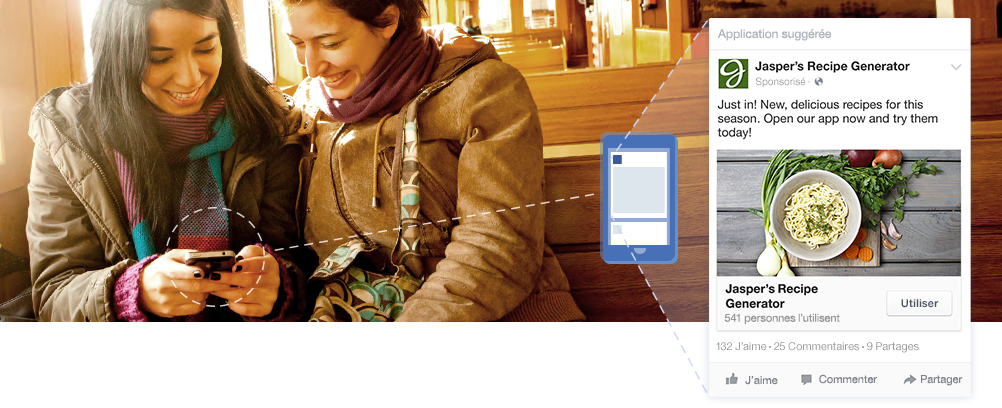 Facebook offers powerful and unique ways to show your adverts to the people who are most likely to care about your business.
With adverts, you can:
Reach people based on location, age, gender, interests and much more.
Our Facebook Managers use tools to understand how they're performing and make them even better.
When our Facebook Qualified Specialists create a Facebook advert, you can choose the audience that should see it.
They select traits that will help you reach the people who are more likely to care about your business. Our Marketing Specialists select demographics such as location, age, gender and language. And choose other traits such as level of education, if they have children, are recently married or even if they own a home.
With Custom Audiences, you can reach customers that you already know with adverts on Facebook.
Our Facebook Account Managers just have to upload a list of contact info such as email addresses or phone numbers. You can also use info from your website or app. We'll deliver your advert to those people if they're on Facebook. And your contacts are always used in a secure, anonymous and privacy-safe way.
With Lookalike Audiences, you can find more people on Facebook who share traits – such as location, age, gender and interests – with your customers, so your adverts reach even more people who'll care about your business.
With Custom Audiences from your website, we can remarket to people who have already visited your website.
We just have to install a snippet of code on your website and you can reach visitors with an advert when they use Facebook.
These days people expect to be able to do everything from their phones. Mobile phones are where people communicate and discover the things they like, but historically, it's been difficult for people on mobile to signal to businesses that they want to learn more about their products or services. Facebook leads ads gives people a quick and privacy-safe way to sign up to receive information from businesses, like newsletters, quotes and offers.
Now our Facebook Account Managers are able to set up leads ads campaigns with a host of additional features that make signing up for business information easy for people and more valuable for businesses.
Whether businesses want to encourage people to sign up for their newsletter, an offer, an event or more information about their product, lead ads simplify the mobile signup process, helping businesses hear from people interested in their business.
When someone clicks on your lead ad, a form opens with the person's contact information automatically populated, based on the information they share with Facebook, like their name and email address. Automatically populating the contact information that people share with Facebook makes filling in the form as fast as two taps: one click on the ad to open the form and another to submit the autofilled form. Like all of our ad types, lead ads were built with privacy in mind. People can edit their contact information before submitting the form, and this information isn't sent to the business until a person clicks "submit."